Most likely, you did not even think about why Steve always has a "poker face". But walking with the ever-stony face in the open spaces of Minecraft PE is not very interesting. Let's change this! And this will help us skins «Steve Faces».
As you probably understood, after installing this package of skins, your character will have emotions. Now show sadness, fun, aggression will be a little more fun. Persons themselves worked quite well. The authors decided to embody the seven most basic emotions:
Happiness
Sadness
Anger
Love
Joy
Fury
Surprise
Screenshot: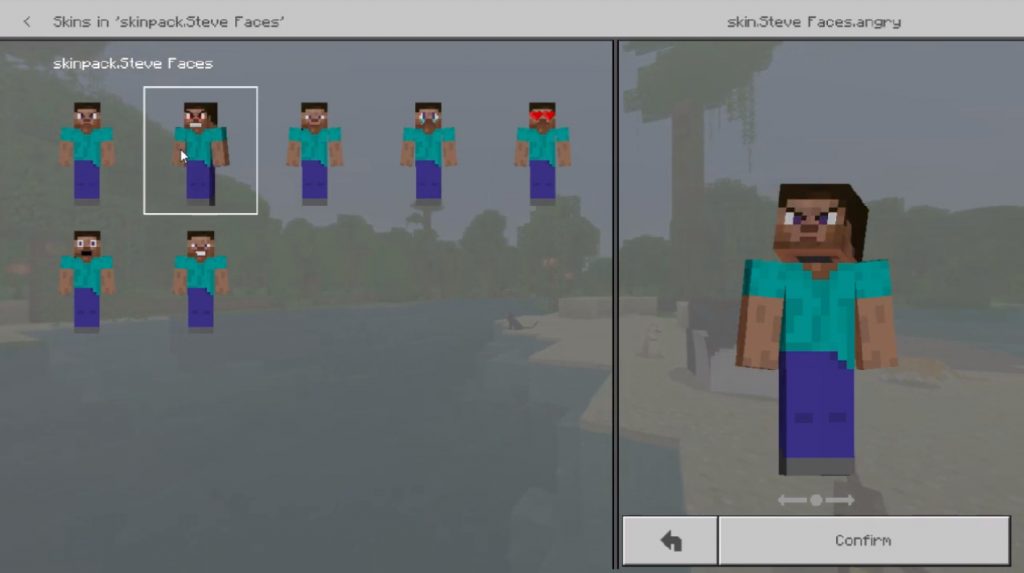 Do not forget that Steve is still a man. Let's help him express his feelings by installing this wonderful innovation in Minecraft for Android.