Come on in to download Minecraft 1.17 and find out all the news related to the full version! The developers have revealed a few secrets, so we have something to surprise you with!
New in Minecraft 1.17:
The first thing the developers said was that the MCPE Caves & Cliffs Update would be crucial for long-standing structures. The mountains will finally be transformed, and new interesting locations will appear underground. The release is scheduled for the summer of 2021, and all that before – only beta.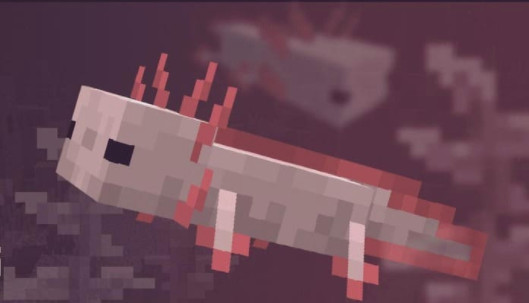 In addition, we are waiting for new mobs, plants, objects and mechanics-archeology! As for the latter, at first, in Minecraft 1.17, only the search for crystal fragments and the firing of pitchers will be implemented, but on these pitchers you can apply one of five drawings to choose from!
The warden is an aggressive creature, guided by sound. He's blind, but that won't stop him from killing you in one hit if you're not careful!
In the water of the world of Minecraft, new fish will appear on the tablet. They look cute, but they are extremely dangerous in battle. So it's better to grab a bucket and lure a couple of such fighters to your side!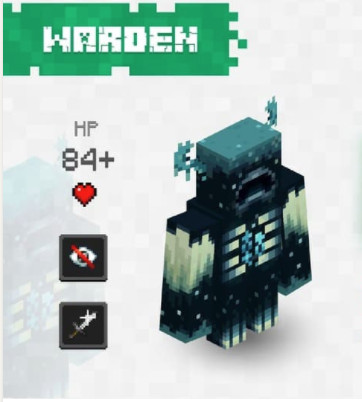 Mountain goats will fill the rock biomes. They tame, breed, and butt painfully.
The glowing Octopus will illuminate the depths of the ocean.

New items include bags, a telescope, and a lightning rod. The bag can be used to store the same type of blocks, which will expand the inventory of the character, and the lightning rod will protect your house from lightning. The telescope can also be used for exploration, it will allow you to see long distances in Minecraft for Android.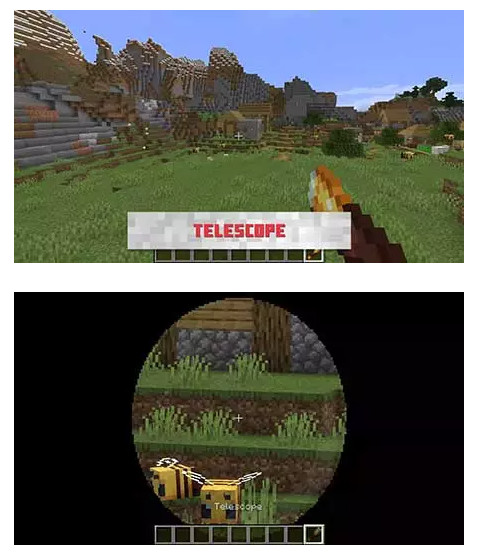 Stalactites and stalagmites are new structures in caves. They will look like stone spikes and deal the appropriate damage, so take care of your head!
In the world of Minecraft PE 1.17 for Android, flooded and overgrown caves will appear. These are new locations available for exploration.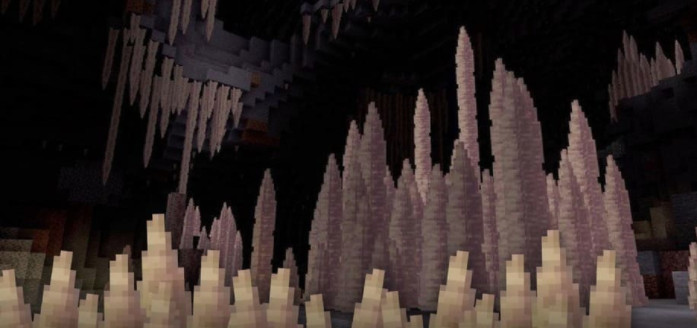 Look for underwater caves in the water, and for overgrown ones-in the azaleas. If you see this plant, it means that there is a lot of interesting things under the ground.
New plants in Minecraft Bedrock Edition – unknown moss, water lilies, flowering spores and lightworms. The latter, by the way, are very nutritious.
The ore will now be generated not randomly, but in groups.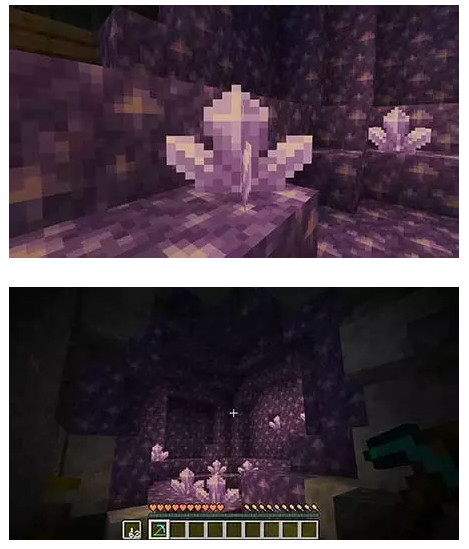 Added underground water.
Changed the principle of generating rocks.
Added a new type of red stone that will allow you to create wireless networks in Minecraft 1.17.
Amethyst blocks and crystals will appear underground, they can be mined like ordinary fossils and used for crafting.
There will also be a new resource – copper.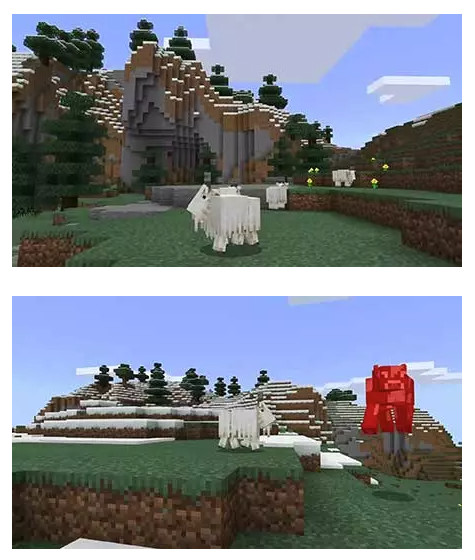 download link coming soon