When winter is about to hit on the calendar, it is already cold outside, but it is still not snowy, you can try to sit in the  Winter Village . And then the lack of snow can be replenished. You will receive everything you need right away.
Snow will create the necessary atmosphere, and you will be able to continue exploring the world in a new environment. Seed works only with versions 0.16. +. So, if you have some other version of the MCPE, you should upgrade.
What gives Winter Village Seed?
And now that gives seed Village in the snow. Spawning here will be a little further than the village in which you want to go. So you will need to go forward a bit. Well, then you find yourself at its foot. It is clear that any village in Minecraft Pocket Edition 0.16.1 assumes the presence of a forge. Actually, it is for the forges that many choose walks through the villages. And in the forge, as you know, you can find a lot of useful things that can help you further in the game. This time in the forge you will meet:
Three blocks of obsidian
Two gold bars
Six Pieces of Bread
Iron boots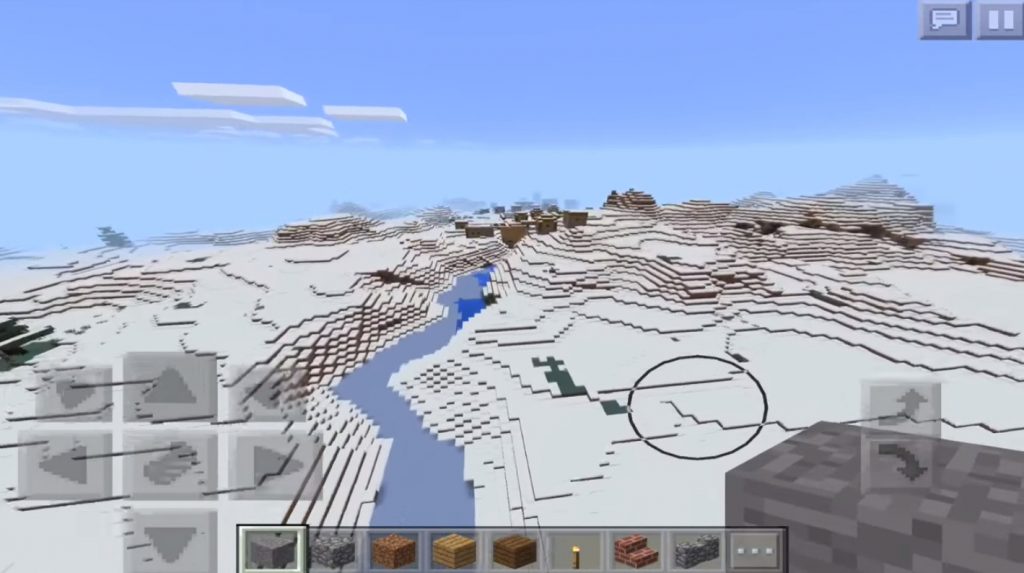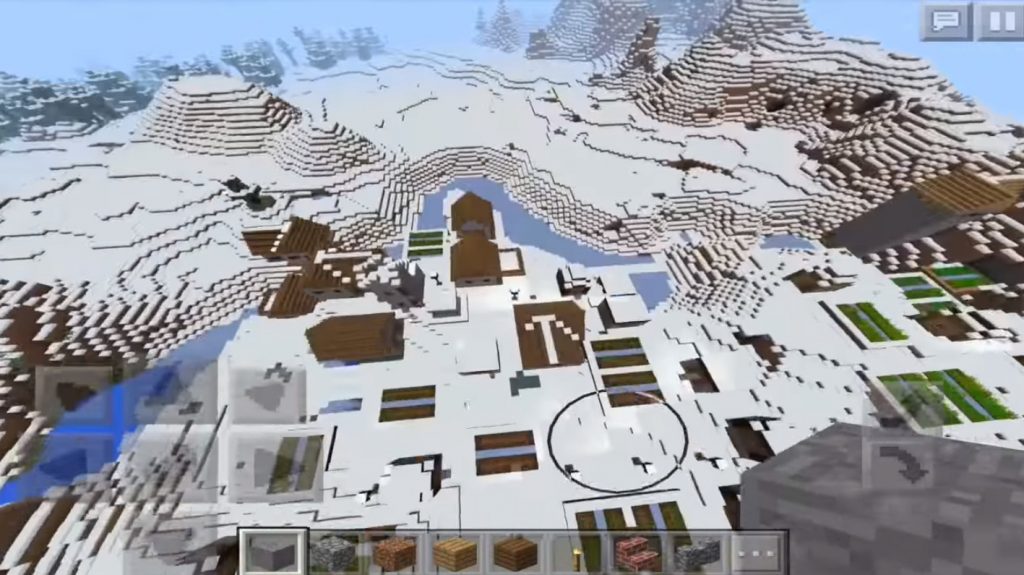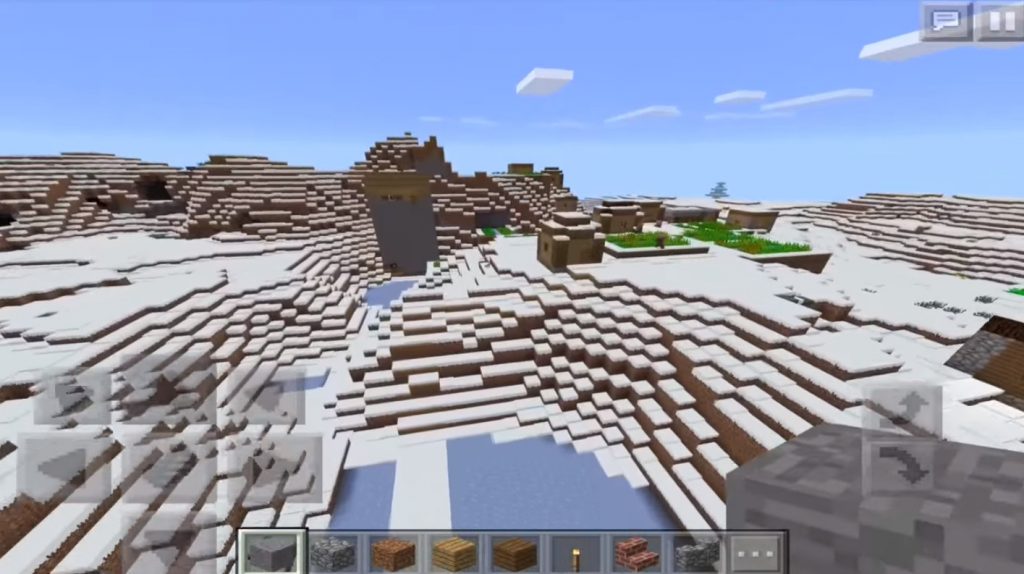 If everything found is correctly applied, then it can even help you. And then the Winter Village Seed for Minecraft PE 0.16.0, 0.16.1 will be very productive. In addition, with him, you still change a little your dislocation, and you will breathe. No wonder they say that the best rest is a change of activity. In general, all this can be very productive for you. It is only necessary to first install the seed using blocklauncher and start playing with it.
Seed: 23113