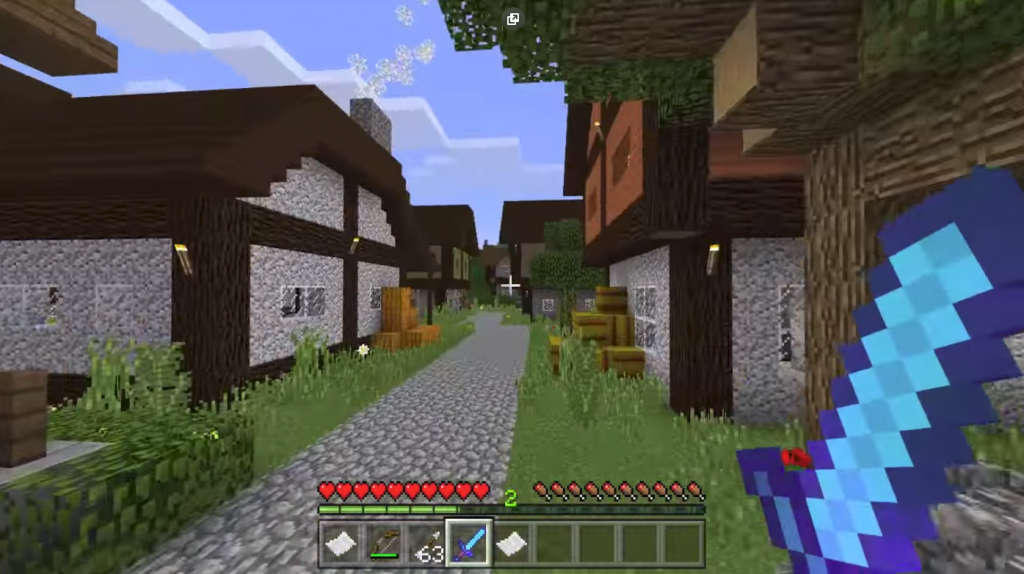 The Minecraft game has a new Adventure Castle Map, which will entertain you.
Although here you rather have to fight for their rights. But this is also wildly interesting. It turned out that an evil villager attacked your kingdom. He decided to consider himself a king there, although no one particularly disagreed. In general, you have to take away the reins of government. You need to return your kingdom, that would not hurt you. Here you will find a really interesting adventure. Pay attention to the tips. They will help you save your kingdom.
About Castle Adventure Map:
Now we need to talk about the plot of the Adventure Castle Map in more detail. Your kingdom in Minecraft PE you ruled for a long time. But it turned out that you were deposed. And this was done by an evil person. And so it happened that all the inhabitants of the world MCPE were in the hands of a real maniac. You have to remove this usurper and return the kingdom to your own hands. Well, here you will need to skillfully use the tools in Minecraft Pocket Edition. But this skill comes with experience.
Screenshots:
That we recommend that you just try. And at some point you will understand that you have succeeded. The Adventure Castle Map for Minecraft PE 1.0 on Android is really interesting. But it's not at all simple. By the way, you can try other maps that are available on our website. Here you will find only fresh additions. You have a chance to test yourself in completely different situations. As a result, you will gain a lot of useful experience. With him you will not be afraid.