Do you know how to create banners in the world of Minecraft? We suggest you try to repeat all the designs of banners on the territory of the Copy The Banners map! After generating this map in Minecraft Bedrock in front of you you will see a banner standing on the gold block, you need to repeat its drawing on an empty canvas with the help of dyes. Once you are done with the first banner, you need to click on the button and go to the next one. A total of 35 banners are waiting for you, the first five are for practice, you do not get points for them, and then you will come across 3 sets: Set-A, Set-B and Set-C, each of which contains 10 banners. We wish you a successful gameplay in the world of Minecraft Bedrock!
Map Features:
Beginner level: if you cannot copy the current banner, you can skip it (no points)
Auto score: after you have completed all levels, you can view your statistics
Map Copy The Banners Screenshots: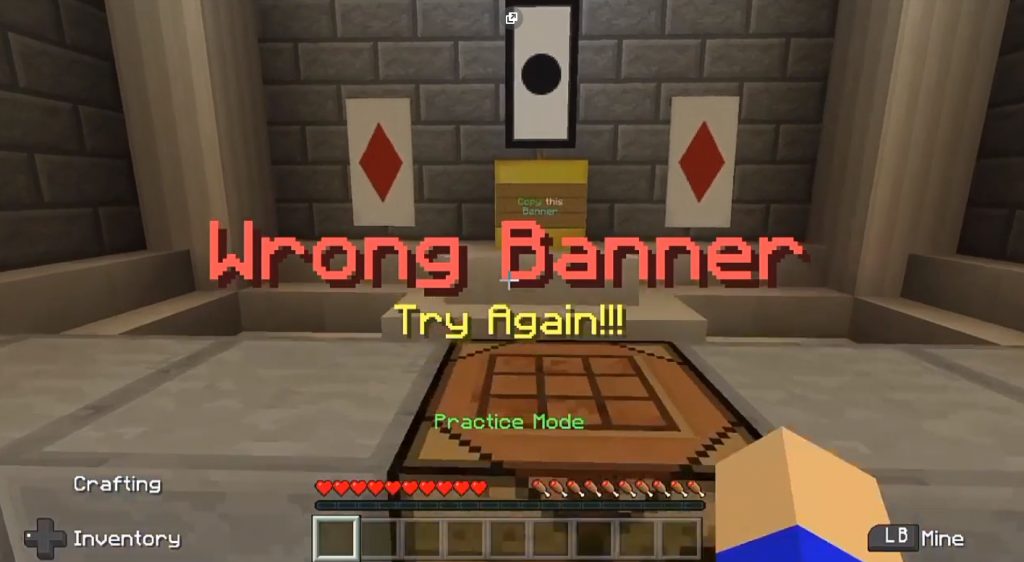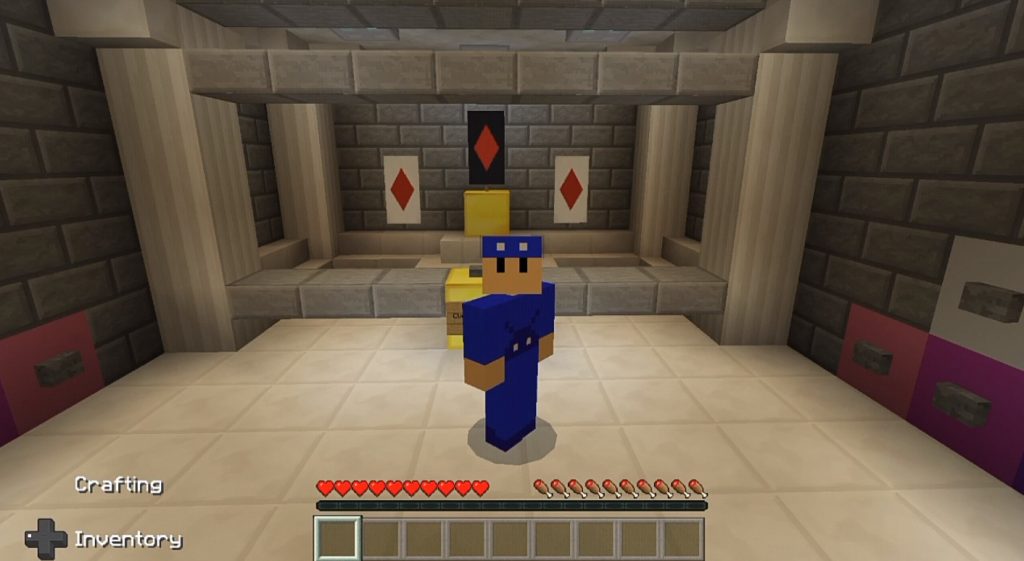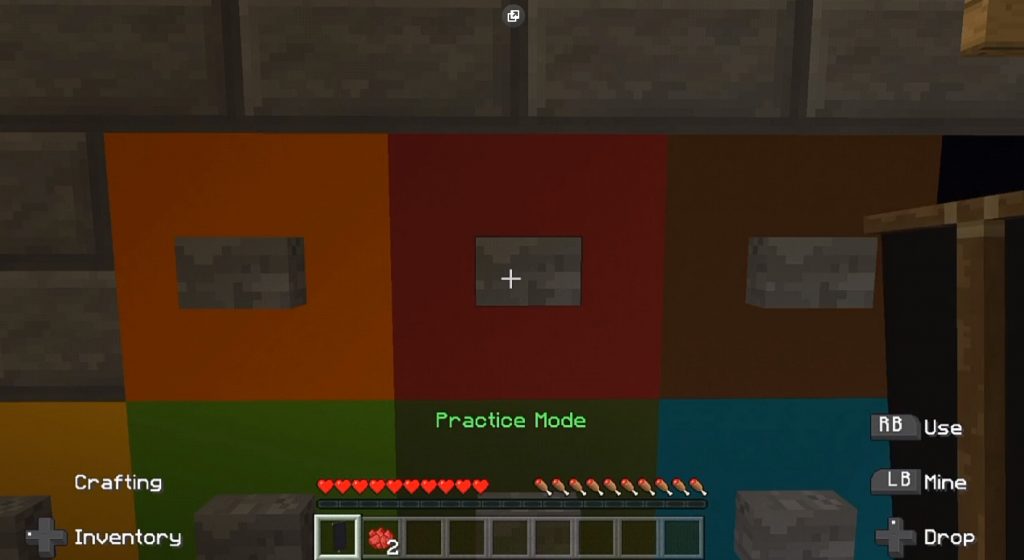 Changes:
The crafting table was replaced with a weaving machine. Now you need to use the machine for the design of your banner.