You do not have enough color variations of banners in the world of Minecraft? Addon Earth Banner fix it! Your attention will be presented unique banners that use more than 200 separate textures of the world of Minecraft Bedrock. 16 basic colors, multiplied by 16 color patterns, will definitely satisfy your taste tastes.
How to use this supplement?
You can sprinkle 16 basic colors into Minecraft Bedrock.
Earth Banner Addon Screenshots: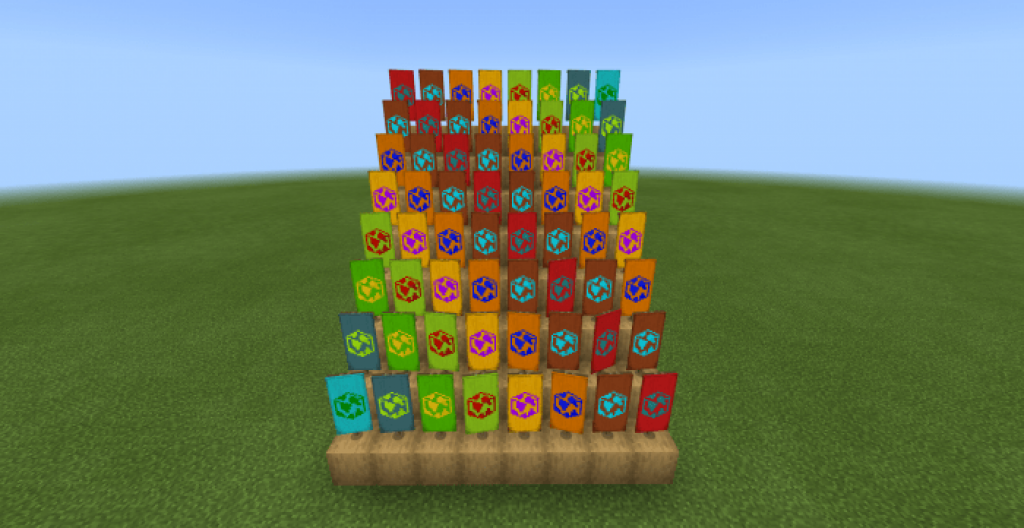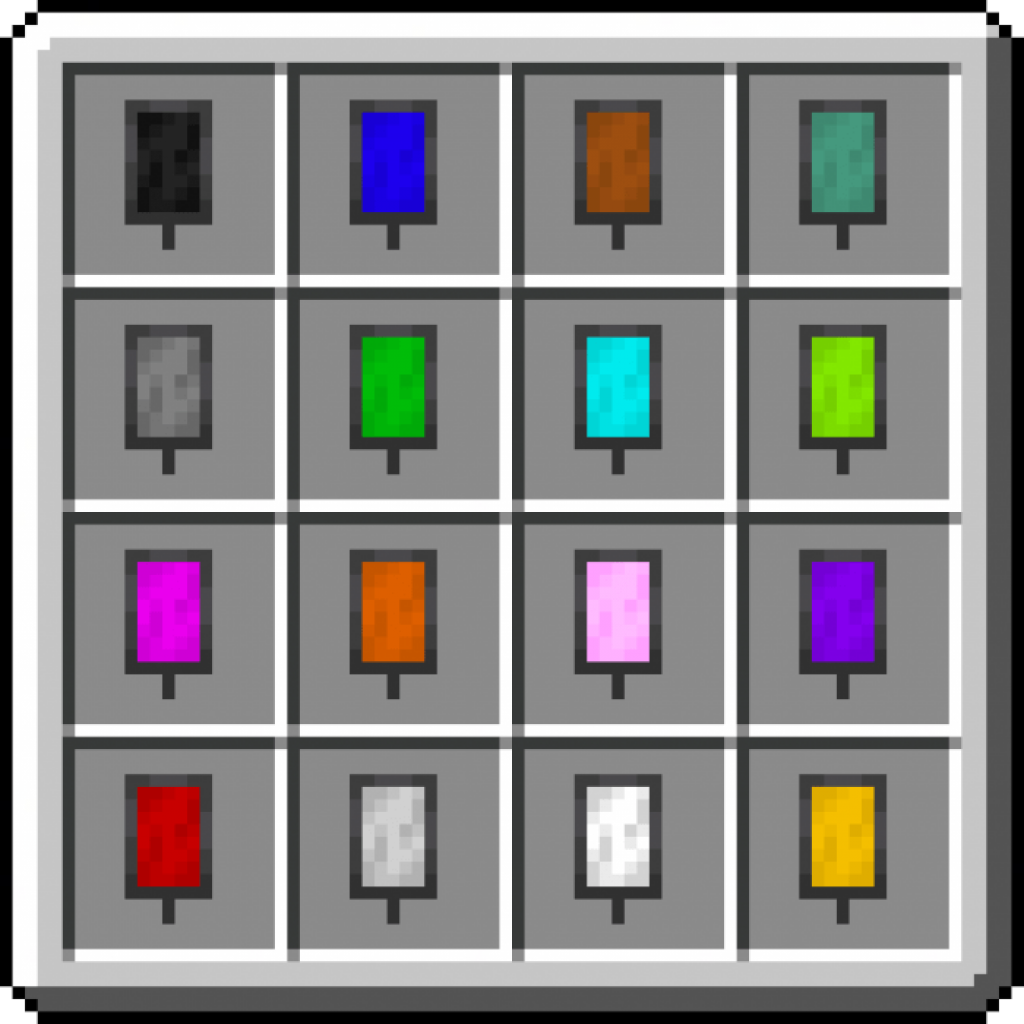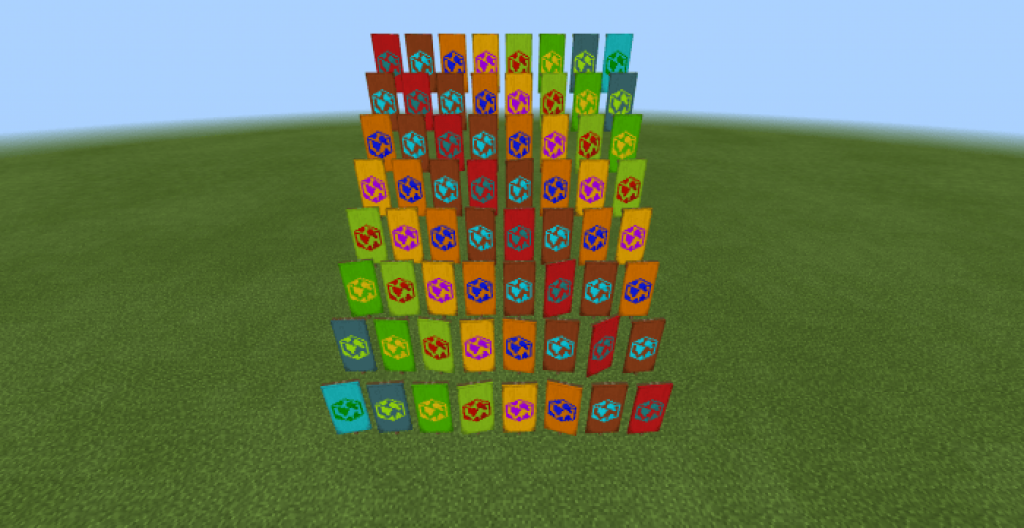 At the same time you can download the necessary banner template. Use any dye on the custom banner, and then hold down or right-click. In this case, you can use more than 250 color versions of this banner.
Banners also cannot be affected by gravity.