If you are already rather tired of a zombie horse, then you can download the Ender Horse addon (mod) for Minecraft. And then in your world of Minecraft Bedrock the Ender horse will appear. She will have the skill of teleportation. Teleportation is random, so it is rather difficult to control, but, nevertheless, it is a completely unique feature for a horse. An Ender horse has an average of more health than other Minecraft Bedrock horses, and is also capable of high jumps.
How does Ender Horse work?
Ender Horse can be found naturally in the ordinary Minecraft world.
Horse tame is pretty simple. Saddle her and then you will see a few hearts around her, this is what the horse is tamed.
To be able to drive a horse, you need to place a saddle.
iOS / Android: sitting astride, open inventory and add a saddle to the horse
Windows 10: Press "E" while riding the horse, and drag the saddle to the correct slot.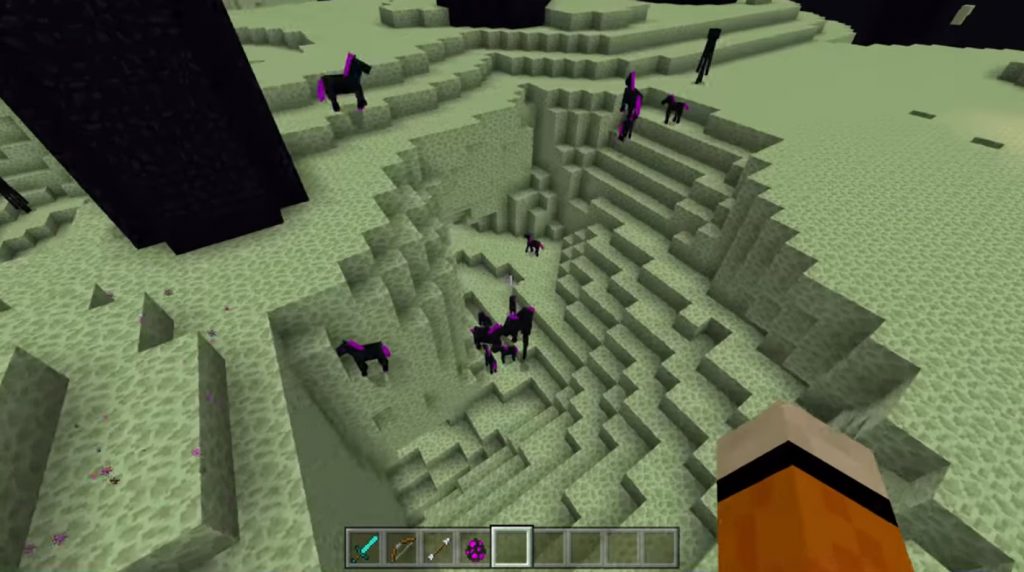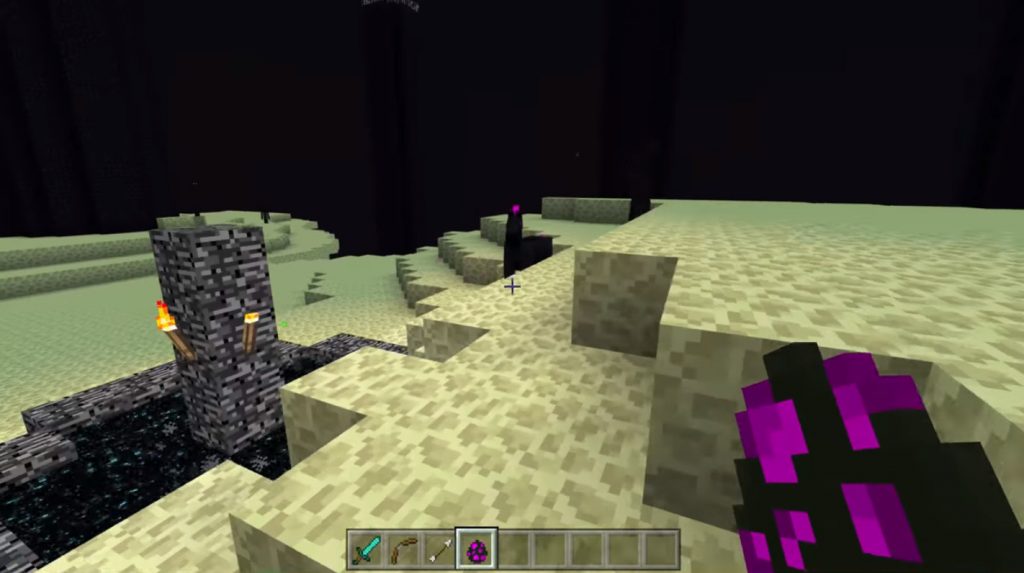 It will automatically fit on your horse. The main feature of a horse is its teleportation skill. The function is not the most useful, because here it is impossible to predict anything. Jumps a horse five blocks up. She has 33 full hearts. The horse will die very slowly. To keep her alive, you need to use bursts of harm potion. It sounds weird, but it is. Try it and see for yourself. This addition to the tablet and phone turned out to be very popular. We offer you to download the Ender Horse mod for free and start playing with a new very interesting character. And without a new horse, then you will even be bored. In general, decide how you all this will be better.
Changes:
Compatibility with the latest versions of the game
Natural spawn in Ender dimension
Click to rate this post!
[Total:

4

Average:

4.8

]