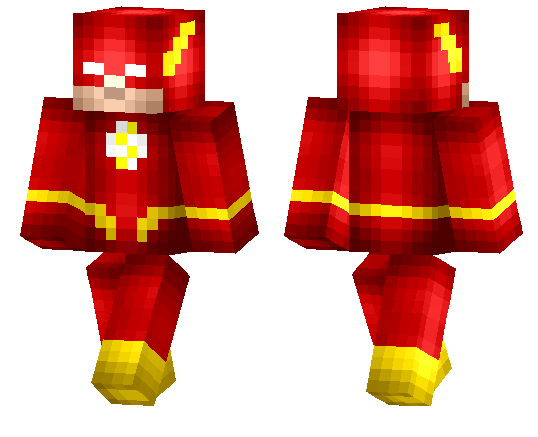 Flash Skin is an excellent skin of a super hero, in which there is a special character that makes a super hero memorable.
In this case the super hero Flash has a symbol of lightning, which indicates that it is like lightning fast. This is just a great skin for Minecraft: Pocket Edition, which can be worn, play the role of superman, which saves ordinary people from bad laws disobedient.
Installing the Flash Skin:
Download the skin.
Extract the skin from the archive.
Go to the game settings.
Go to the section with skins.
Click [Custom].
Select the downloaded skin.
Go into the game and enjoy the skin!