Want to add more food to Minecraft? We present you a Placeable Food mod that will add new items to the game, such as cooking plates and 3D products. Currently, this supplement can only be used as decoration in the Minecraft PE, since these products from the plates can not be eaten. In my opinion, this is definitely a very interesting concept, allowing you to decorate your gaming house! Now you need products in Minecraft PE not only to satisfy your hunger, but also for decoration!
How it works?
We suggest you place a new stove in your kitchen in the world of Minecraft, and then pick up the ready-made food items and arrange them on plates. This addition is mainly intended for the decoration of your tables, since you cannot eat these products!
iOS / Android: use a long press on the stove with food, and then use special buttons to lay everything out
Windows 10: use right-click on the food plate
You can remove food particles from the stove using a damp sponge.
Some flowers in the game were also replaced by candles, and the heads of the mobs were replaced by bowls.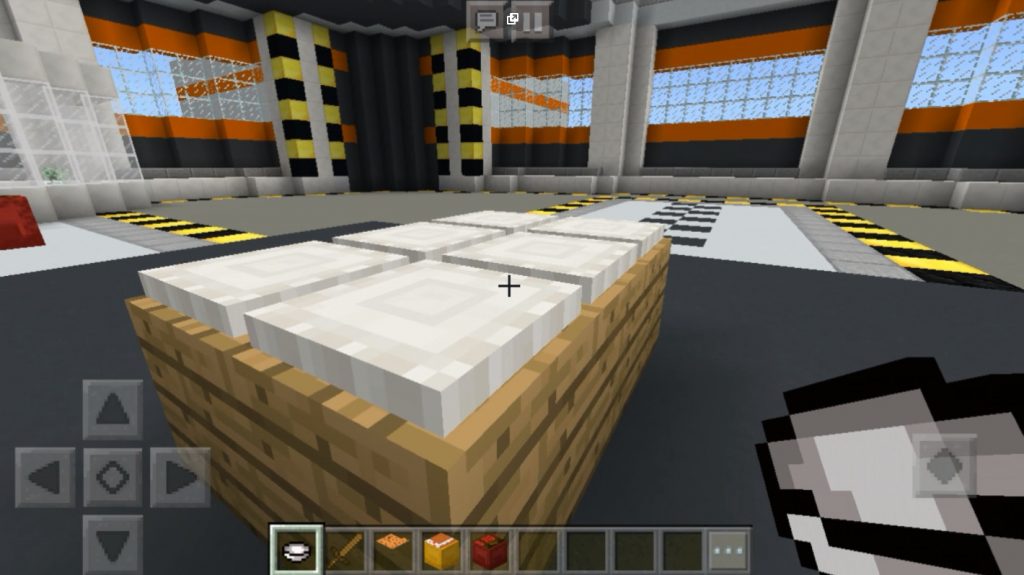 Food
Here is a list of all the foods associated with this supplement:
Plate (put food on it)
Pumpkin pie
Cake
Crocodile
Cooked rabbit
baked potato
An Apple
Cooked Pork Chop
Bread
Cooked lamb
Braised Mushroom Cow
Cooked chicken
Cooked beef
Biscuit
Wet sponge (cleans the plate!)
Mug (mob head replacement)
Water mug (mob head replacement)
Mug of milk (replacement mob head)
Candle (replaces flower)
Redstone Candle (replaces flower)
Drinks (replaces potions)
Broken plate (replaces the shell of Schalker)
Trash (replaces zombie head)
Changes
Fixed empty plate textures
Grape juice drink added
Added support for all languages.