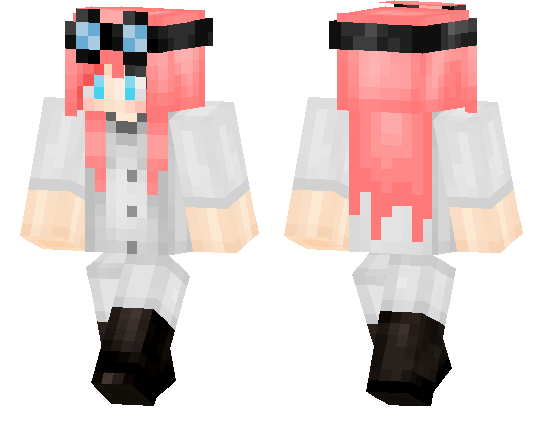 The external data of such a skin is quite decent and if you consider that it is a scientist, then the Scientist skin 1.2.0, 1.2.5 is very stylish and elegant. With professional glasses on his head, white coat and special shoes. In general, the image of the skins made at height. It remains only to find out on what maps, sidah or biomes will this skin look best? As for me, it is advisable to use this skin on servers, as well as when studying and passing maps on various mechanisms and devices. By the way, on our website there are more than enough such additions.
What will the skin of Scientist?
You can become a real doctor of science for your friends and even mobs. To tell them about how our world works, what interesting things can be seen, what future prospects are waiting for you, new scientific discoveries and more. In order not to be a dupe and match this image, we recommend to learn more specific information on the topic.
Skin Scientist will also be interesting in single player mode. Each miner decides for himself where and with whom he should spend time. On servers, this skin will be greeted effectively, but this does not mean that to be a scientist is to immediately be a public person. Many people associated with science are closed and closed and few people are allowed into their world.
How and where to test this Scientist 1.2.0, 1.2.5 skin is up to you. But the fact that with it the gameplay will become much more interesting is an indisputable fact.