Agree, Steve of the same type, who, as they say, looks the same in all seasons, is a little tired. Let's add some fashion to Minecraft PE! And for this we will resort to the new package of skins "Trending Boy / Girl Skins".
After installation, you will be able to switch between a large number of skins. With all this, they are made fairly high quality and diverse. The author tried to collect the best skins especially for you! As you probably understood by the name, the pack contains models for both boys and girls.
Screenshot: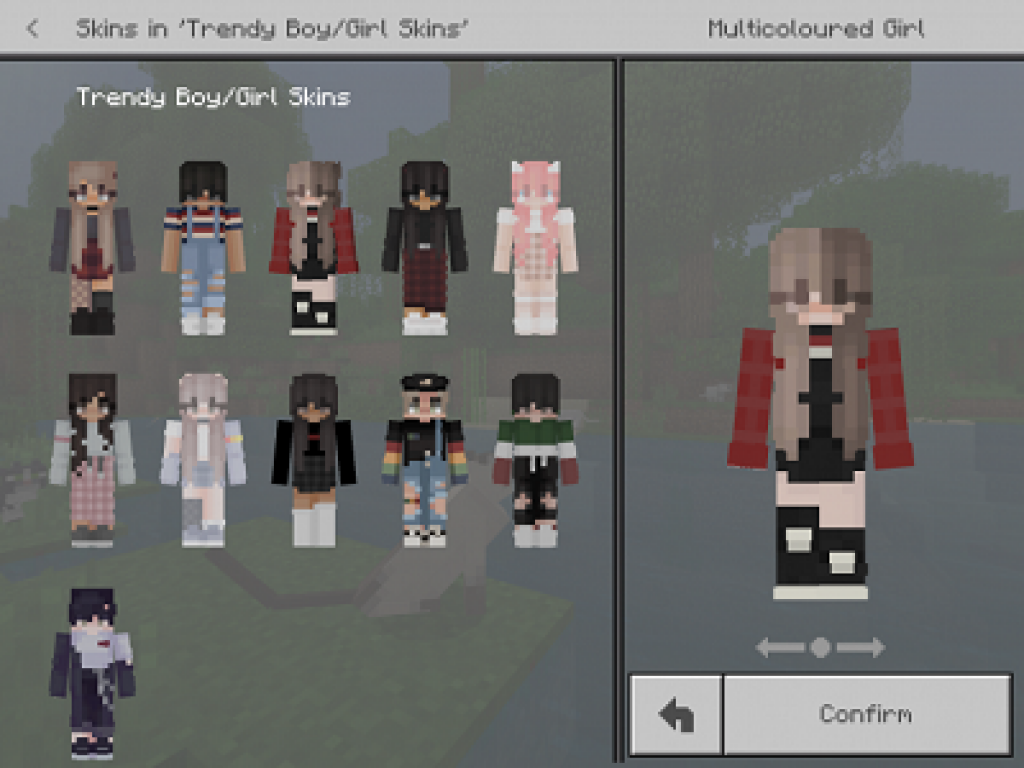 Diversify your game with a fresh and beautiful appearance in our favorite Minecraft for Android!