We hasten to introduce you the first race track in the Kroaaar Valley of Minecraft world! On the territory of the new The First Race map, you can travel in time, meet with the dodo, and even see those very dinosaurs! This map accommodates up to 6 Minecraft Bedrock players. Your gameplay will begin in the lobby, where you need to press the start button located on the wall.
The First Race Map Screenshots: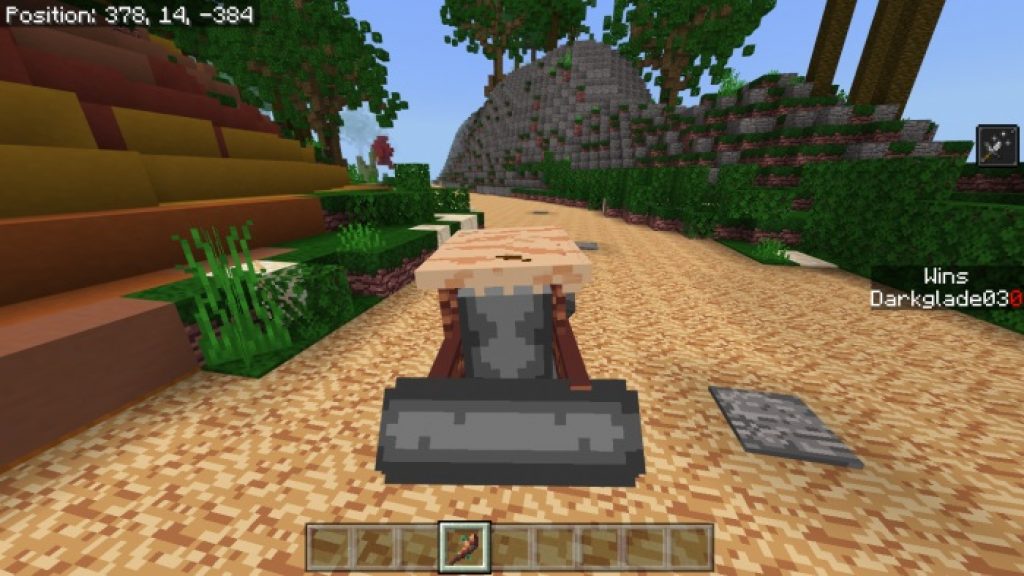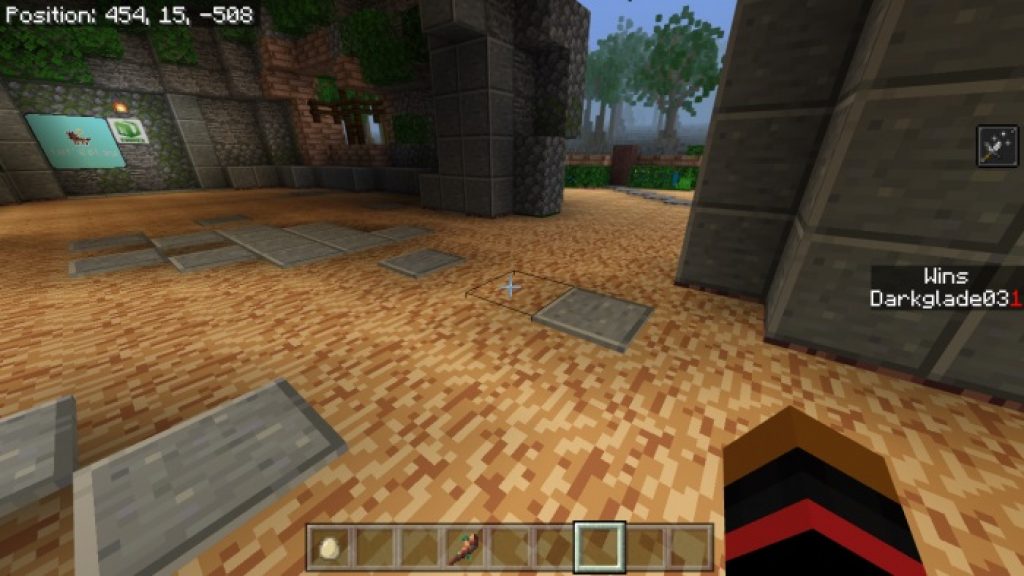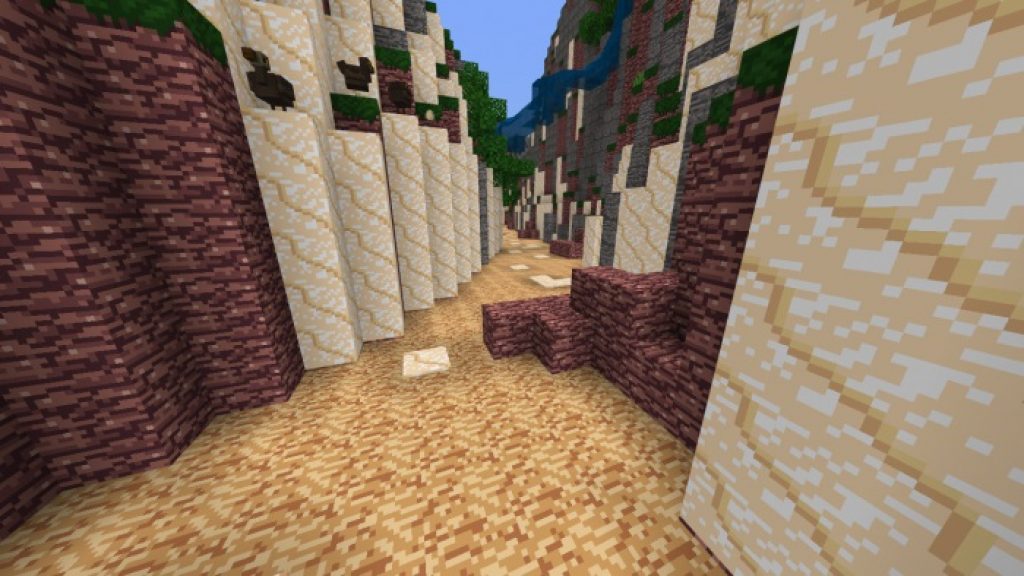 Once the game starts, you will have 5 seconds to get into the car. Hold the stick in your hand to drive the car.
Your main goal is to drive three laps faster than anyone. The winner will be displayed on the scoreboard in Minecraft Bedrock!
Throughout the territory you will find a variety of obstacles that will definitely complicate your race!