Competitions or challenges in Minecraft – a fascinating sight. Players love to host such events like in the Trophies Addon. But as a prize, few items are suitable. Everyone uses the right materials and ores, since there are no other options. But not now!
After installing the Trophies addon, cups will appear in the mine world. They are of five types: bronze, silver, gold, emerald and diamond. In turn, each of them is divided into categories by sports: football, hockey, ping pong, tennis.
autor: Nogard_YT
Screenshots: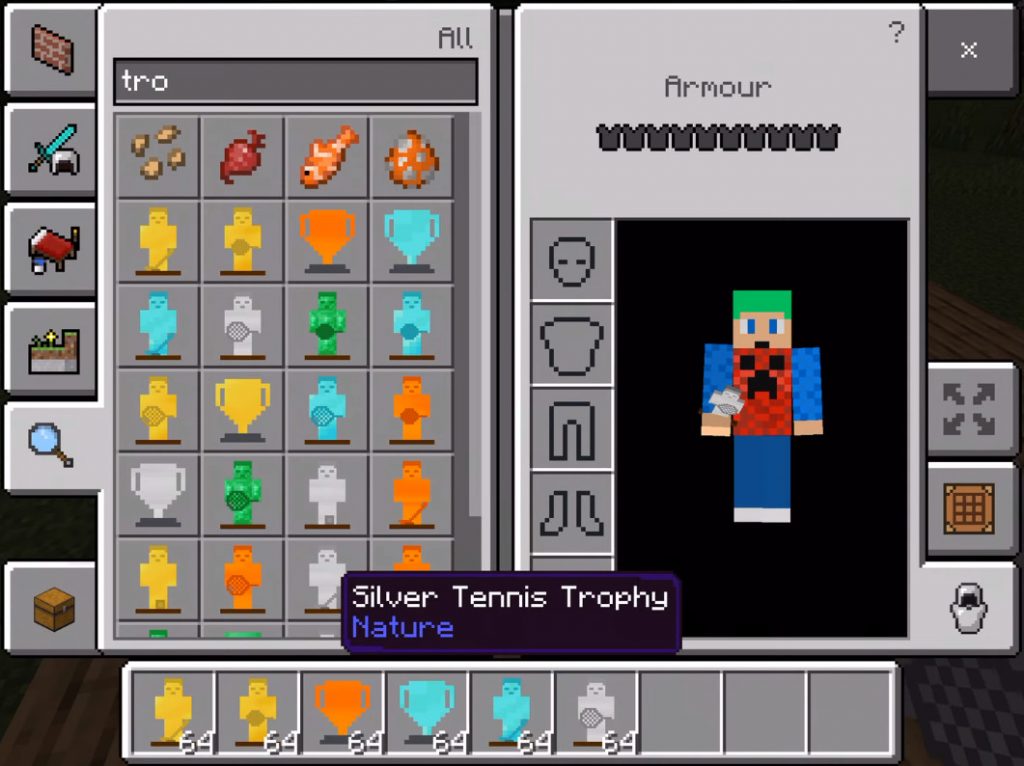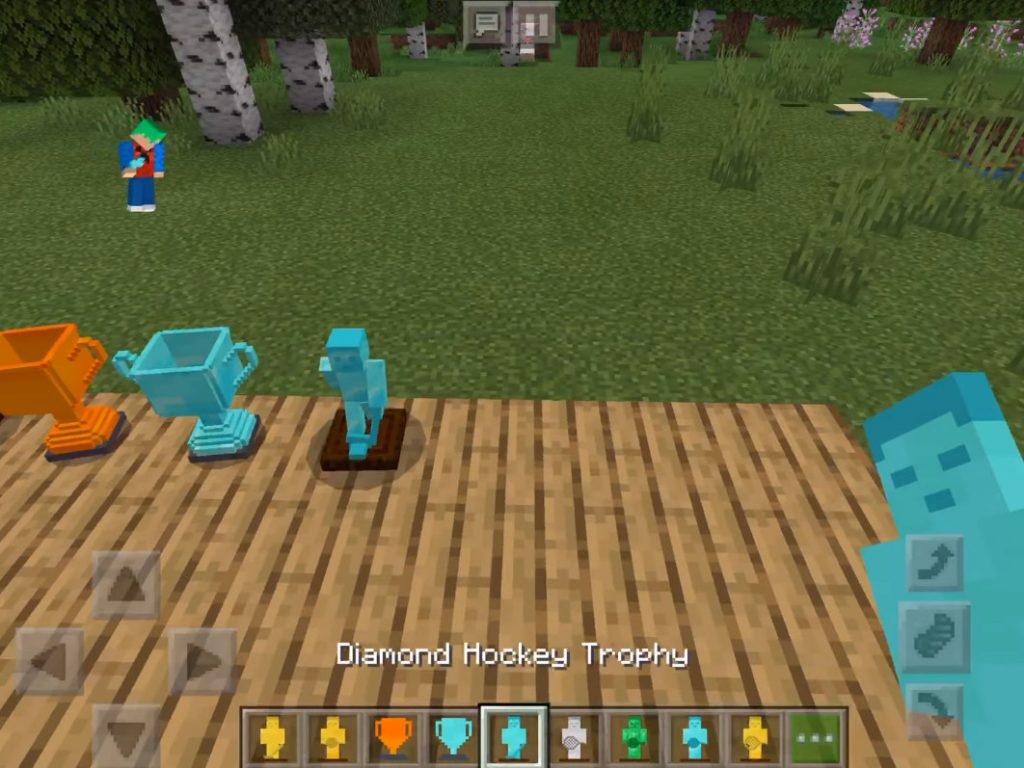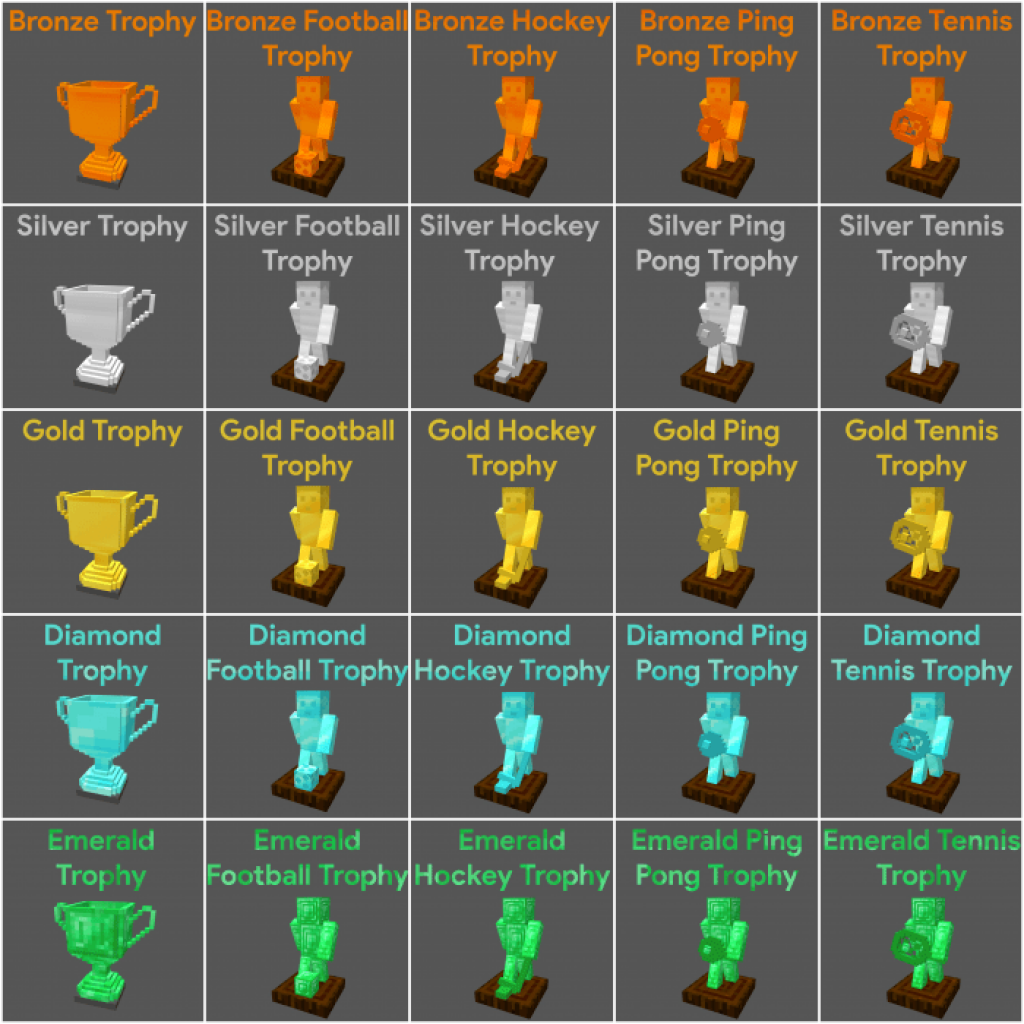 Compete with friends and play themed rewards.