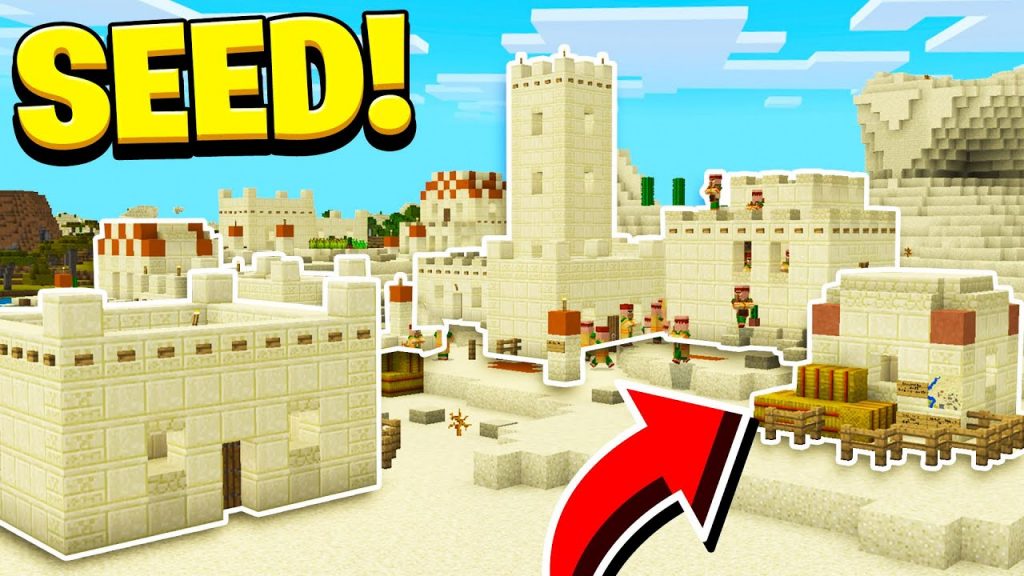 And wherever you go, there will always be something to do and see what is extraordinary. Thus, putting just one seed 2 Villages in the Desert and Plain on your favorite map, you will have several interesting places at once that will open up more possibilities.
One of the villages is in the plain, and the other is in the desert. Almost all crafters know how to behave in such places.
Having visited these two beautiful villages, you can find a picturesque reservoir near trees in the coniferous forest. Skip this place is very difficult. Therefore, arm yourself with patience and follow a little along all the unexplored paths. Fortunately, you can not get lost here, even if you yourself want it.
What interesting will add Seed 2 Villages in the Desert and Plain?
Everything! Wherever you go, everything will be new and interesting. Everywhere you left numerous useful stuff, to find and get that – probably the main purpose of visiting this Seed.
Yes, in that beautiful pond it would be nice to swim – surely you want to dive in such a lake in Minecraft PE
If you have ideas, feel free to implement them and get a new valuable experience. Surely you will see a lot of things that seem unusual and worth your attention.
Seed 2 Villages in the Desert and Plain gives you a huge choice and it is worth using it without fail. So be patient and be prepared for the fact that in this biome you will definitely get stuck for a couple of hours.
Seed: 1409142465