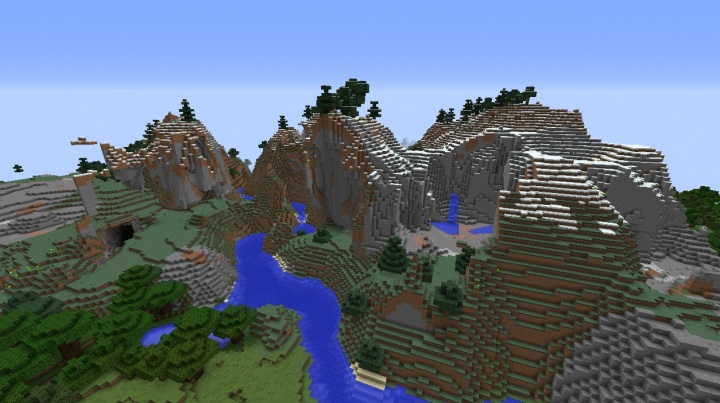 This place will bring you many hills, forests and other beauties, where there is always something to do. You need to look for resources for survival, out of the impasse, and more.
Hills, rivers and forests Seed will allow you to learn about Minecraft Pocket Edition even more interesting and new.
In these dense forests of MCPE you will find perennial oaks, slender birches and other trees, which are very difficult to determine. And in most cases it is unrealistic, they are very different from the trees we are used to.
The author picked up beautiful textures to make the world harmonious and comfortable.
What is the features of the seed on a hill, river, forest?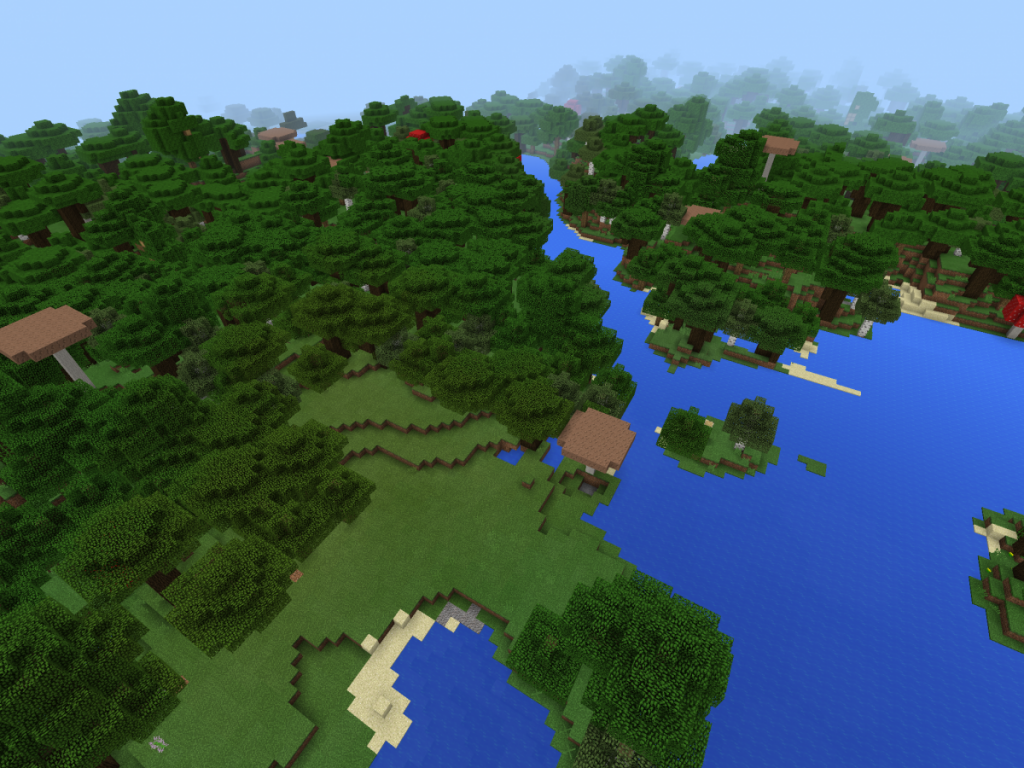 In this area you can walk to infinity. And to choose for themselves as a peaceful, creative mode, and survival and fight with especially dangerous creatures.
We recommend visiting all the caves and not passing by any of them. Many have valuable items that may come in handy.
In Minecraft Pocket Edition you have already seen quite a lot of beauty and unique locations, you have visited both small and very global maps. But this time you will see something else interesting – these are new rock formations. Next to which you will see a narrow river, on the banks of which amazing flowers and plants grow.
Hills, rivers and forests Seed should be visited by anyone who likes something such and does not miss a single occasion to see something new in the MCPE.
Seed: 2101677253