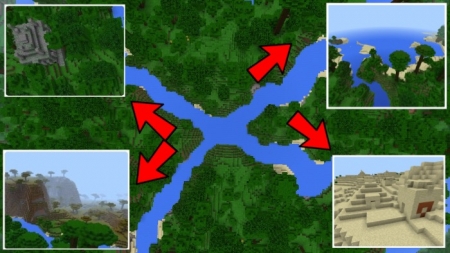 Already on one of the screenshots left by the author it becomes clear that the gameplay will be bright and rich. Still would! A huge jungle biome and the intersection of 4 rivers in it at once! The spectacle is fantastic beautiful! Miss this does not work. Even if you are not a special fan of exploring the natural beauty of the world MCPE or have no time. But many people will wish to see Seed 4 Rivers Crossing At Spawn 1.2.0 on their own experience.
One of the rivers leads to a larger ocean. Other rivers lead to the savanna-biome, and the other to the temple of the desert. The fourth river will take you to the jungle temple. This is really cool sid, in which there are many different things to learn. Players servers can also put this seed on their favorite card.
What interesting will add seed 4 Rivers Crossing At Spawn?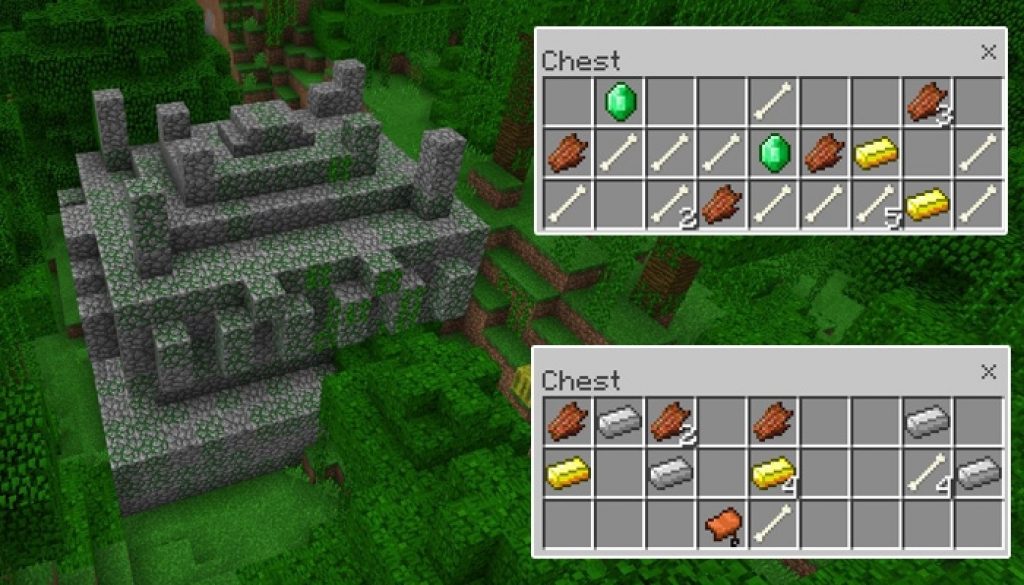 In addition to the opportunity to see a stunningly beautiful sight, players will be able to acquire valuable skills of orientation in unfamiliar terrain. Rivers act as excellent landmarks for easy navigation around the world. Here is an overview image that shows which direction leads to which place.
Inside the jungle temple you can find treasures such as emeralds, iron bars and gold bars.
seed 4 Rivers Crossing At Spawn 1.2.0 will give all Minecraft Pocket Edition fans a fascinating and bright leisure, with getting cool chips and gaining a new orientation experience in an unfamiliar space.
Seed: 625444273