Sid Village With Ravine Seed 1.2.10 is located in a small but very cozy savanna biome with numerous beauties of the cubic world of MCPE.
If you have already visited the slot of the ciders and maps, you will definitely appreciate the advantages of this location. And its scale.
If you like to visit new places and do not regret this time or energy, then definitely it is necessary to discover the beauty of this sid.
There is no need to download additional textures, and so everything is done in impeccable quality, it would seem thought out every little thing.
Features of the Seed Village With Ravine Seed
The main task of craftsmen will be to find a village. To do this, you can use a special command: / locate village
And if your searches have been successful, use the following option: / tp 776 80 -487.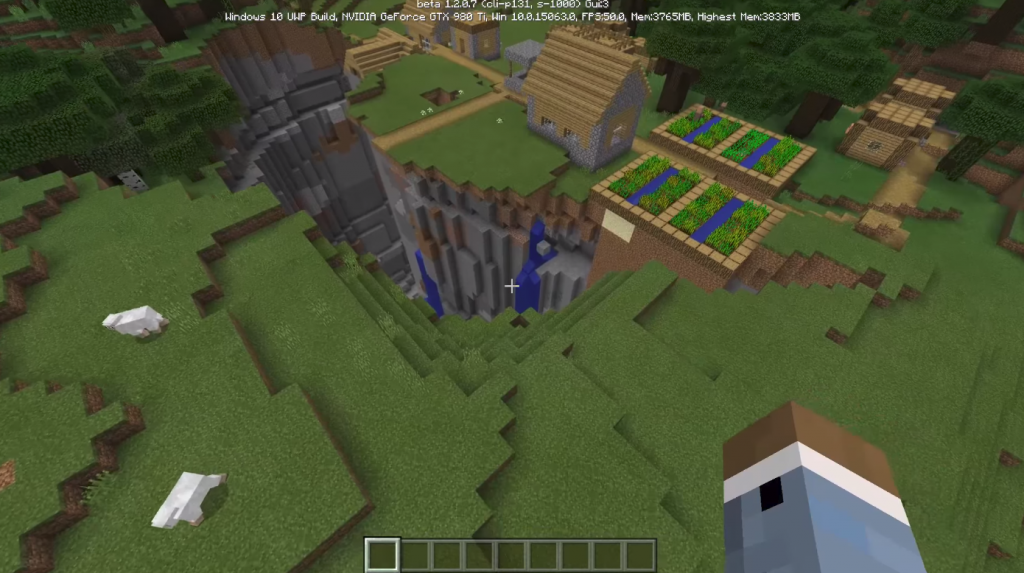 The village itself has many cool chips. But you can see them only after you have inspected everything in detail. Because in the most secluded corners of this village are hidden the most interesting things. Who is accustomed to visiting the sidi and not spending a lot of time studying them, maybe even miss all the fun.
Sid Village With Ravine Seed 1.2.10 is undoubtedly one of those places that should be visited without fail, regardless of the preferences and wishes of craftspeople. This place will give you a lot of interesting, as well as provide a large portion of new impressions. In the smithies you can find many useful things.
Yes, by the way, along the whole length of the village there is a big gorge! This is a fantastic place to see personally.
The game version for this seat is Minecraft PE 1.2.10.
Seed: 961601796