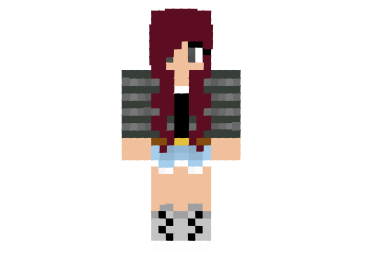 If you do not have ambitions to be seen by everyone and everything, then the Werewolf Me Skin for MCPE 0.14.3 will suit you very much.
You will be dressed in the usual gray striped raglan, short blue shorts. But the clothes for minecraft PE 0.14.3  are small.
Download skin Werewolf Me for Minecraft 0.14.3. There is also hair in this image. They will be copper. Interesting, but rather unobtrusive shade. It looks really interesting. You can download the Werewolf Me skin for Minecraft 0.14.3 and install it using blocklauncher. If you are really interested, then you can try to apply this all in your profile. Now.